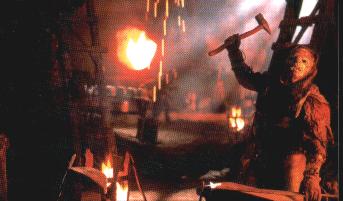 Fred the orc didn't realise it was a bank holiday for the labourers of Peter Jacksons underground weapons factory.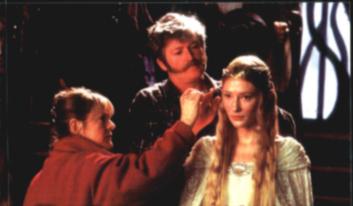 The brainwashed Lady of the Galadhrim is unaware of the transformation into the actress Cate Blanchett that is about to occur.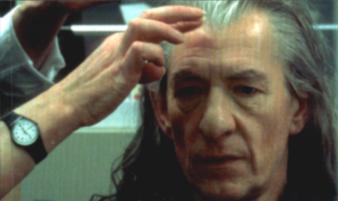 The finishing touches are applied to the make-up that will convert the wizard Gandalf the Grey into the English thespian Ian McKellan. Because female wizards do not exist in Middle-earth, it was thought that becoming a gay actor would be easier to come to terms with for the once powerful Maiar.
When Harry Goatleaf requested a big man dressed in black from the Bree Escort Agency, he had not expected 9 of them to come galloping towards him at once.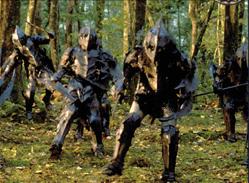 Orcs are forced to line dance for the enjoyment of Peter Jackson and his family.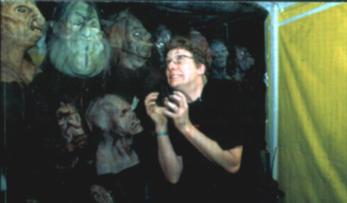 The nightmare continues for a reconstituted orc who accidentally wanders into the room storing the heads of his less fortunate relatives.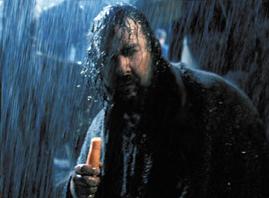 Peter Jackson infiltrates the village of Bree by pretending to be a carrot-merhcant.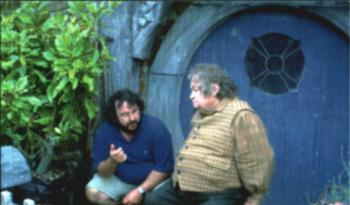 When first he entered our midst, Peter Jackson was the friendliest soul you could ever hope to meet. He is seen here with Tobias's very own father, long before his true intentions were brought to light.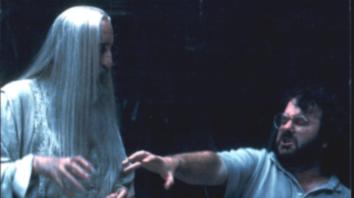 "A pile of gold THIS high will be yours, Saruman, if you agree to co-operate."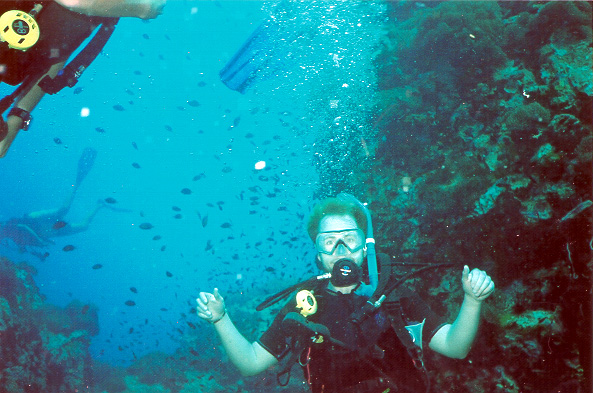 During a brief return of memory, Billy Boyd (a.k.a Pippin Took) is in confident mood that his underwater swim back to New Zealand (Middle-earth) will be successful.